Vincent Uribe's Wearable Works and Work-Centered Spaces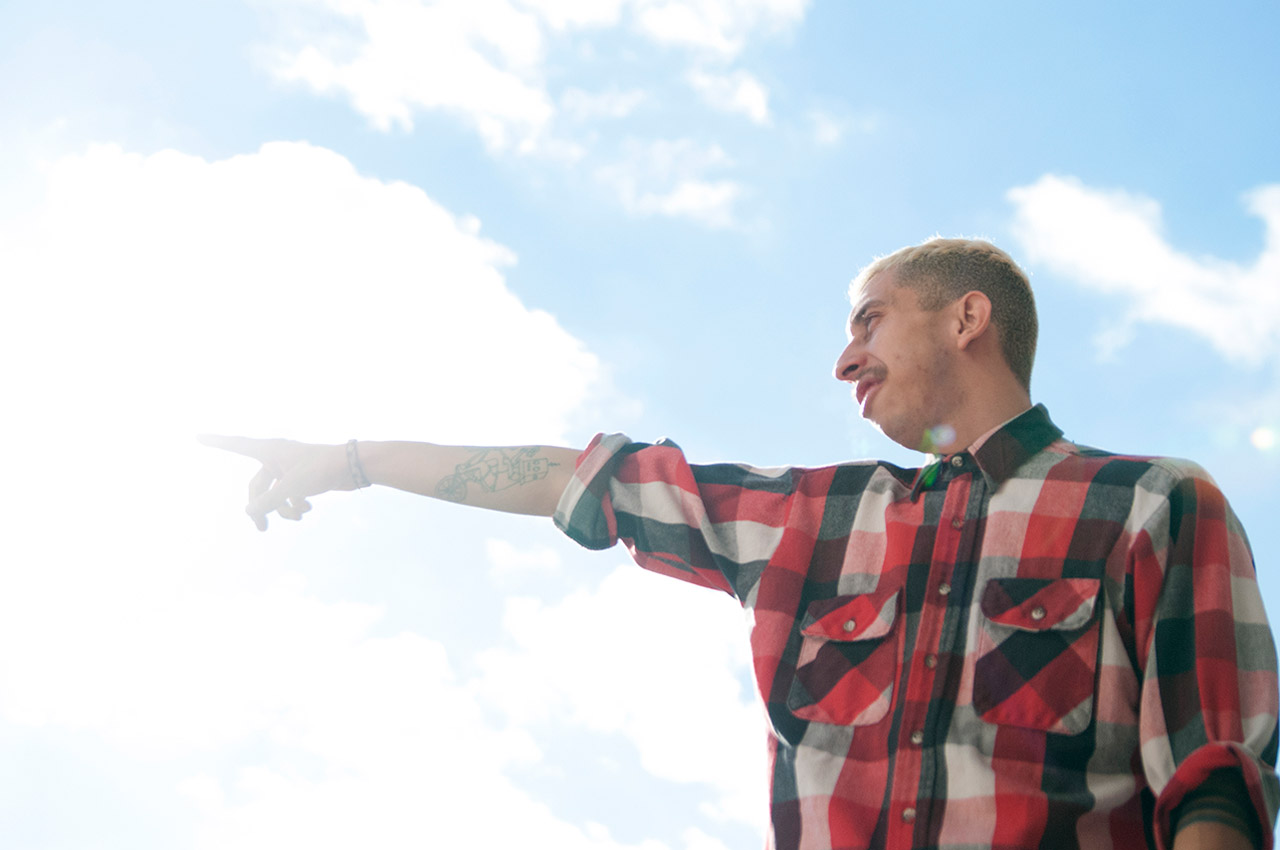 Vincent is an artist, curator, and director, balancing all three in his third floor gallery/apartment/studio in Wicker Park. Although Vincent's own practice took a back seat to LVL3 in the past, a recent jewelry inspiration draws his focus back to the studio.
I\W: What did you study at SAIC?
VU: I did a dual degree at school, so I was doing my bachelors of fine arts in an interdisciplinary program. I was doing a lot of fibers, sculpture, painting, a little bit of film, video, photography, a little bit of everything but primarily fibers and sculpture. I started doing [LVL3] and taking on a second degree for visual and critical studies, so it was a more academic degree where I was working on a thesis. That ended up becoming more of a focus than my studio practice. Now I'm starting to get more into my studio practice again. I have been buying a bunch of supplies recently. Things are slowly coming together again, and I am getting into a routine of making. Recently the stuff I have been doing is jewelry. That was kind of by accident. I had made ceramic beads and I didn't know what I was going to do with them, and a friend was like, 'Let's make some jewelry.' We did this book fair over the summer and I just brought a bunch of these necklaces that we had made. We sold almost all of them and I was like, 'That was almost too easy.'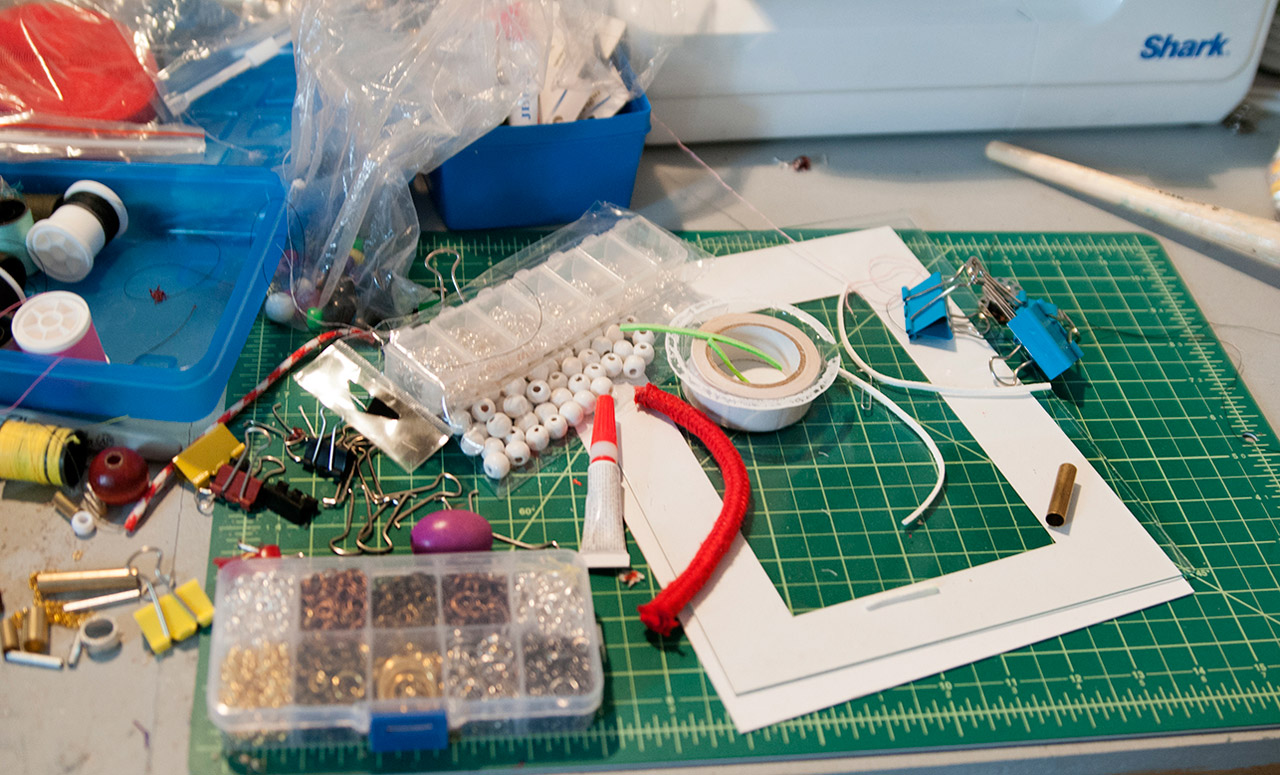 Had you made jewelry before?
I have never made jewelry before. I decided to attempt the process. I don't have ceramic studio space anymore, so I have been doing Sculpey stuff. I have been doing it recently, as a thing to make some money. Also I am starting to plan out some tote bags that I want to make, and some backpacks. I bought a bunch of real leather and it was really expensive so I am too afraid to use it now. But that's the plan—try to make some functional objects to sell.
How do you classify LVL3?
Chicago has a long history of apartment galleries and I guess one thing I've been pretty adamant about is keeping our live/work space separate. I don't consider LVL3 an apartment gallery— I consider it a live/work space. A lot of people I know who run apartment galleries will actually live in their space, or they will open up the living room, so I don't consider this an apartment gallery even though I live here.
We do treat that space very differently. My roommates know that they need to be very careful around the art. If we have friends over, we hang out in the [live space] and not out there. The art kind of comes first in my eyes.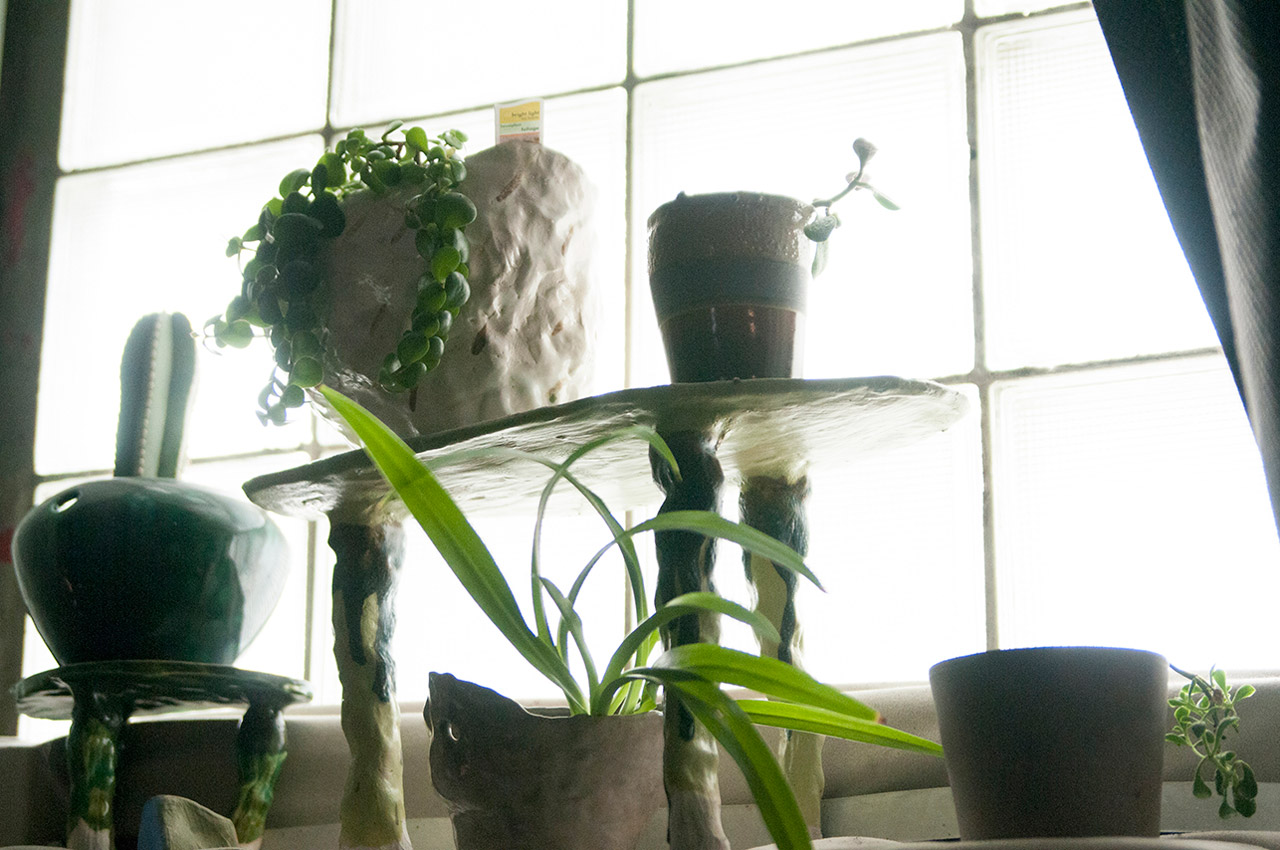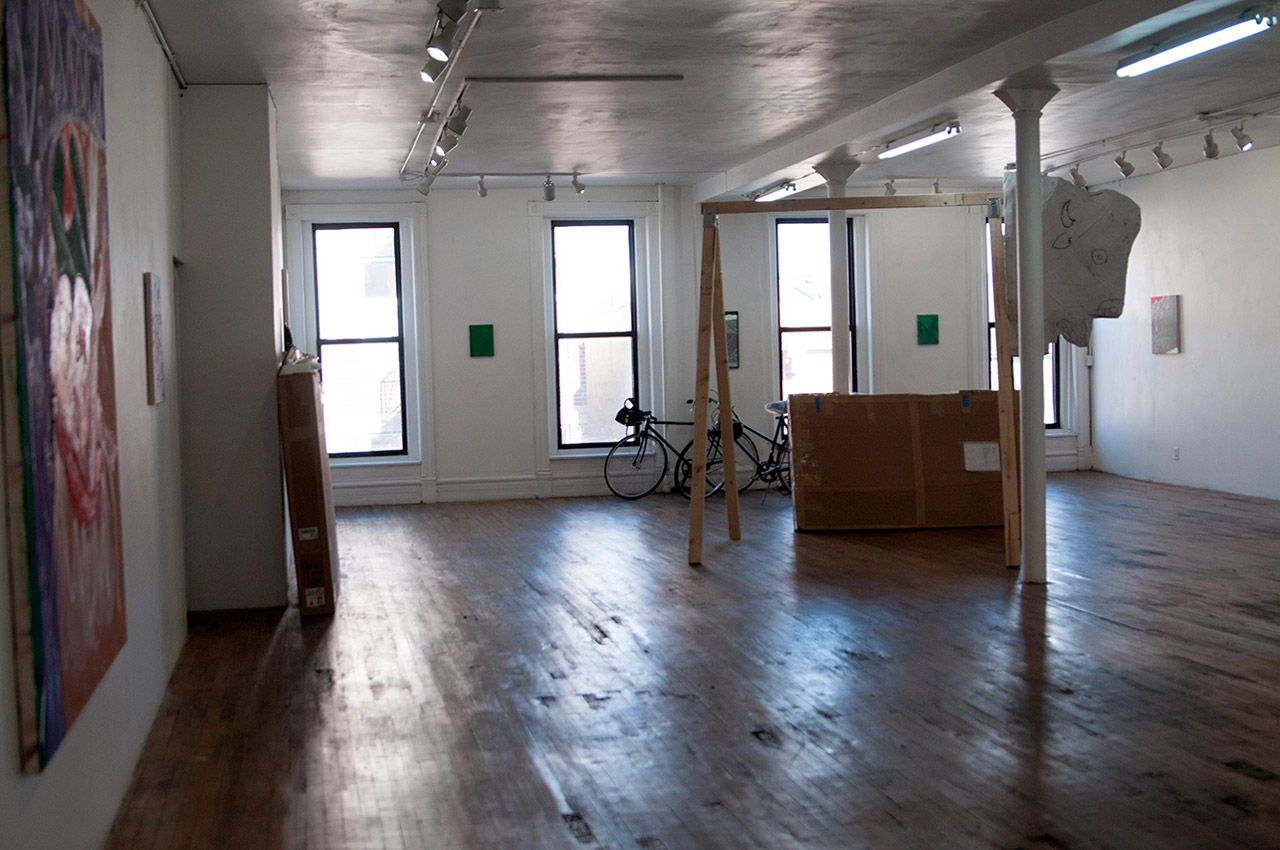 How does your work influence the programming for LVL3 and vice versa?
A lot of the work that we started off showing was work that I was pretty interested in, that was probably the type of work that I was also making. I think I related directly to the work. As that became more of a focus, I saw it really influencing the stuff that I was making. I think it goes back and forth. I think it really feeds off of each other. I feel like probably all of the work that we've shown is stuff that I would be like, 'I wish I would have made that.' It's also everything that I would want to have as well. I have a small collection of artwork too that I own either of stuff that I have bought, or people have given me when they have moved away. I think this also influences the stuff that I make.
Explain this giant head watching over your studio.
The head is by Rachel Niffenegger. She's an artist who did her undergrad at SAIC, and her grad at Northwestern and she shows at Western Exhibitions. She just had a show there. I have a painting of hers, I rotate the artwork in here every few months. A friend who was moving away owned that and gave it to me. I could never afford one of these, and she ended up giving me a drawing when I did a studio visit with her.
Chicago has a long history of apartment galleries and I guess one thing I've been pretty adamant about is keeping our live/work space separate. I don't consider LVL3 an apartment gallery— I consider it a live/work space.
How do you support your practice?
That's a tricky question because I just started a new job this week. I was kind of doing a bunch of freelance work all summer. I graduated in May, and was working three jobs at school and once you graduate you can't work at school anymore. So it kind of sucked for a minute, but it gave me a lot of free time to think about what I wanted to do. I recruit for two different schools, doing college and high school fairs. I was doing artist assisting for a few different people on special projects. I was working a couple of different art fairs. So really just random, but somehow it all ended up being art related. Having an actual job would have been great, but it gave me a lot of free time. It worked out. It was last Friday, I was going to go buy a car and on my way to go meet this Cragislist guy, I got a call saying I had got the job for this nonprofit arts organization down the street. They're called Arts of Life. I am their new arts coordinator. It's weird having a regular job now and having a salary. The people there are really awesome, they provide studio space for artists with disabilities. They have this huge warehouse space that's pretty organized because they have been doing it for 12 years so they have a system down, but there is also so much more potential that I could see in them. They said, 'This is your own department you can kind of do whatever you want.' So I am going to start organizing a library for them.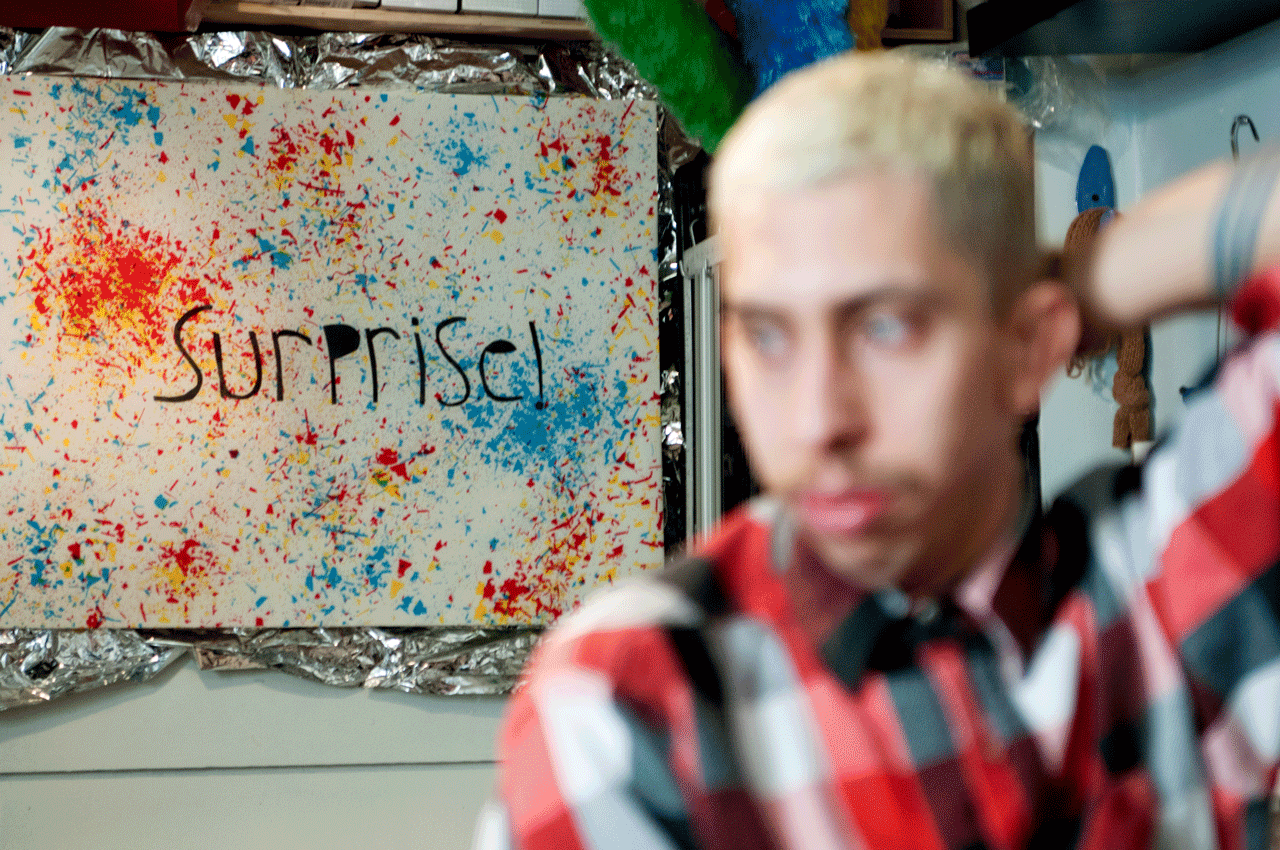 What was the process behind LVL3's mural on the back of the gallery?
We got a small grant by this church up the street. The Covenant Project Grant. I paired up two artists that I thought would work really well together. We found out that Home Depot rented out 30-foot ladders and I ended up installing 75% of the mural. One of the artists was getting me really nervous saying, 'I can do this,' but his voice was wavering and he was going up the ladder and was shaking. So I was like 'Let me do this, I can't let you guys die on my watch.' I was holding a drill, holding screw bits in my mouth, holding a piece of plastic and trying to drill, and it was 95 degrees outside. People were staring at us like we were crazy from the Blue Line platform. We did it in two days, and then after the second day after we returned the ladder and we realized one of the pieces we didn't bolt it in all the way. So we ended up having to rerent the van and the ladder just to put up literally two bolts.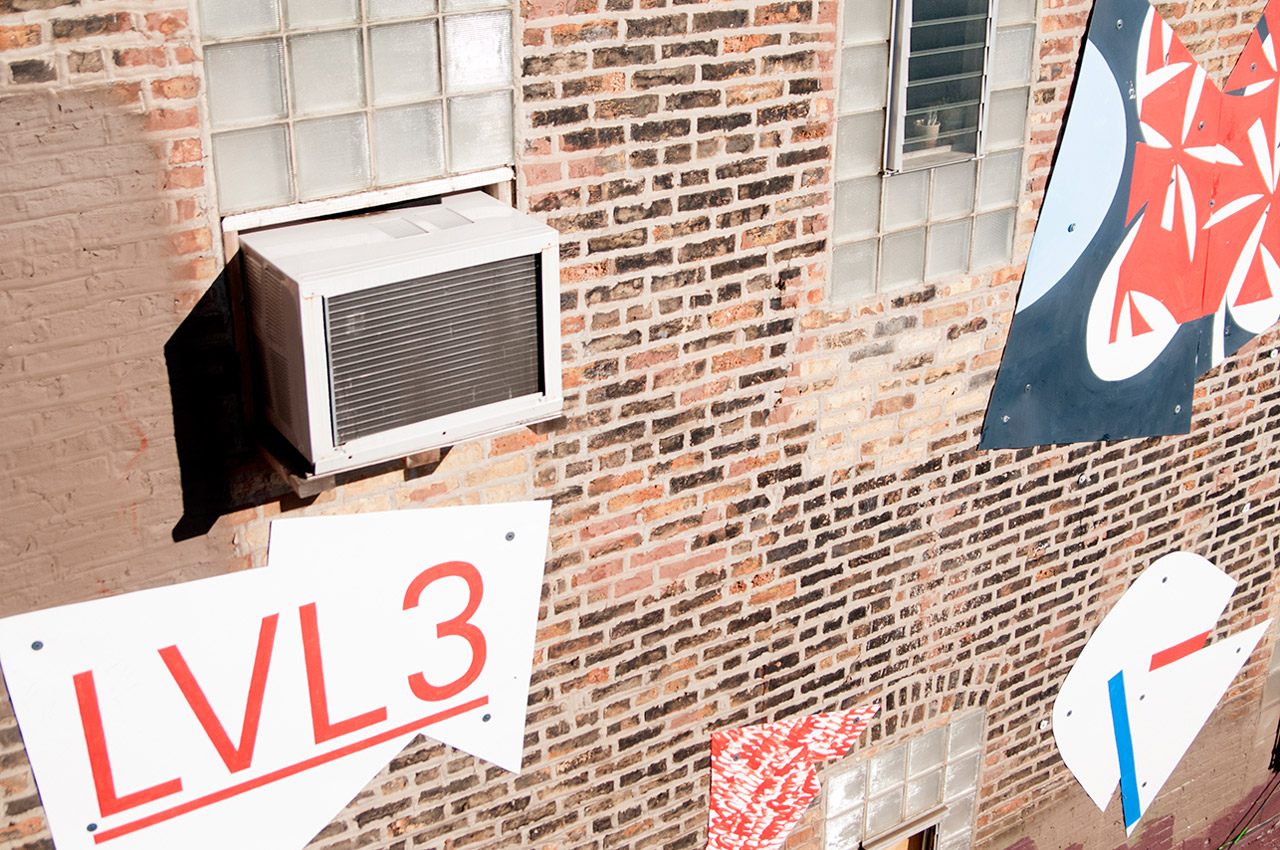 How has the Midwest had an influence on your work?
It was more so the school and the people I was surrounded with. I think it kind of opened my eyes a bit more to what is art, and what is considered art. I think moving to Chicago and seeing the way different people work was really beneficial. I have decided to stay in Chicago. A lot of people have asked me if I was moving back to LA or going to New York, but I really like the scene and the culture here, and the support and the possibilities. I am always trying to get people to move to Chicago. I was working so few hours this summer and somehow it was working. I don't have to move to New York and live in a closet and work three jobs. I am allowed free time, I can have a social life, I can live comfortably.
What percent of the artists you show are Chicago artists?
I would say maybe 55-60 percent. A lot of people are in New York or LA but they still represent Chicago. We like to represent Chicago, but also represent Chicago in a way where we are reaching other cities and other areas. A lot of our mission for the gallery is helping promote collaborative work, getting local Chicago artists, mixing them in with other people and helping establish connections between different people. We don't represent any artists, we primarily do group shows. We've never done any solo shows. We follow our mission in terms of pairing up people who may not have ever worked together. Usually the people we show don't know each other. We don't take proposals anymore. We want to be the ones matching people together.